Staff
LLC "UniversalStroyMash" has consolidated a highly professional team. The backbone of the team is the specialists with long-term experience in the machine engineering industry.
Special attention is given to the involvement and training of graduates.
Theoretical and practical training of new workers and welders is provided on regular basis.
Managers and engineers have their knowledge assessed regularly; they are certified in specialized institutes and training centers.
LLC "UniversalStroyMash" attaches special importance to the formation of home "quality culture", i.е. such a system of business values where the key role is given to the quality of the fulfilment of the contractual obligations.
Social Policy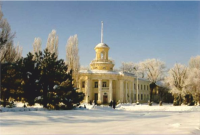 According to the Labour Contract in force, every year the Companyallocates for medical service of its personnel.
The Company also makes it up for the health-resort treatment of the personnel.
The employees get benefits to their annual leave.
The Company provides the children of its employees with the vouchers for health camps at the Black Sea coast free of charge.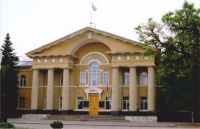 The employees get lump-sum benefits for delivery of a child, on the occasion of anniversaries and other important events in their life.
All the employees of the Company are secured againstall kinds of accidents (apart from the obligatory social security contributions).
Those employees who weren't on the sick list in the course of a year are awarded with lump-sum benefits.
Those employees, who are delegated to the production facilities located in other climatic regions or work irregular hours, get extra daily allowance.
The Company provides for the annual influenza vaccine for the personnel, availability of clean drinking water, and air conditioning. All the jobsites both at the production facilities and in the office buildings are equipped with personal protective equipment.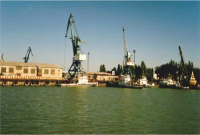 In case of long-term contracts concluded in other regions, the Company buys or rents suitable lodgings for the detailed staff.
The realization of the housing programme is of great importance with the Company. When new employees come to work for the Company, they are given soft home ownership loans to improve their housing conditions.